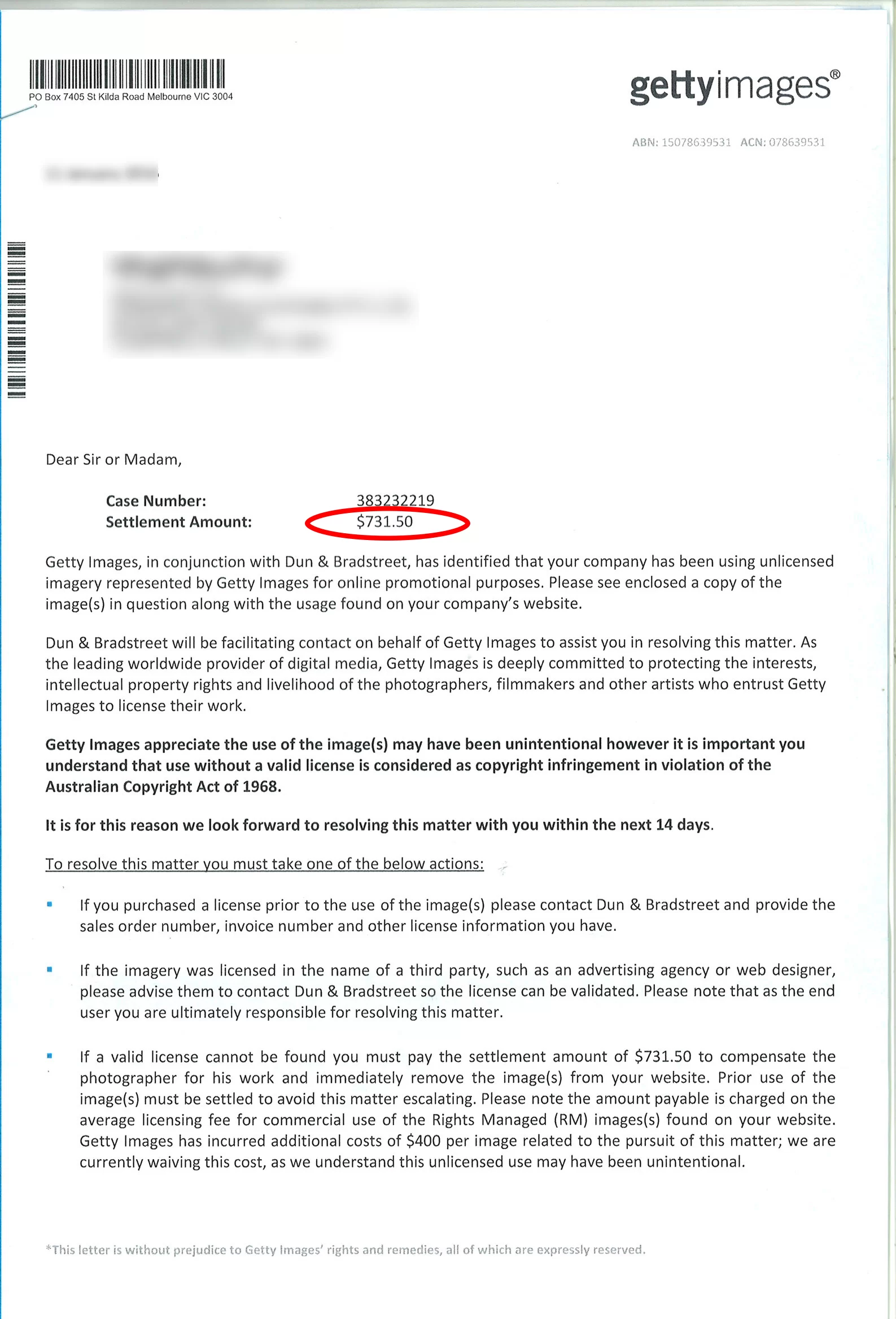 We have been aware of this for a while and recently one of our clients received this letter from Getty.
The image in question wasn't a featured or hero image, it was a small image used alongside page content.
Be very careful when sourcing images on the internet. It's better to own the photographic content from the beginning rather than risk getting a letter like this. It's no longer a question of if you will get caught, but when.